Experts in Dext (Receipt Bank)
Looking for an accountant that uses Dext (formerly Receipt Bank)?
What is Receipt Bank/Dext?
Receipt Bank (which is now called Dext) helps small businesses save time on their bookkeeping, and ensures that documents are easily accessible in case HMRC come knocking. Dext helps small businesses work in the way they should in the 21st century – without hoarding paper in files for years. Here at CFO360 UK, we set up our clients on Dext, and what's more, we pay for it, saving our clients the £25+VAT per month cost if Dext is bought directly.
Dext connects straight into your accounting software, such as Xero or Quickbooks Online. It then allows you to send receipts and invoices in two great ways to your accounting software: 1. You take a picture of the invoice or receipt on your Dext app, or 2. You forward the invoice / receipt to a dedicated Dext email address that we'll set up for you
Once the invoice is captured in your Dext account, we go into Dext and categorise the invoice, recording the correct VAT code. We then publish to your Xero or Quickbooks Online account (that we also set up and pay for you)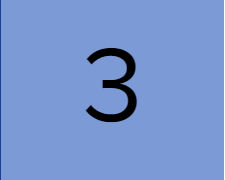 In Xero or Quickbooks Online, we then Match the receipt from Dext to the amount we see going out of your bank. That then tells us that it's been paid, and that we've got all the receipts and invoices we need to know that your books are nice and tidy.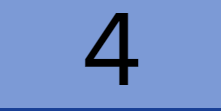 If you forget to send invoices to Dext, we'll see the amount come out of your bank, but we won't be able to find a match. We will then be in contact with you to ask you to send that invoice to Dext.
Dext is a tool that helps small business owners keep track of their invoices and receipts.
Whilst there are a number of companies offering this kind of service, Dext has always led the field, and is constantly improving and adding to their software.
At CFO360 UK, we love using Dext because it's a really easy tool for our clients to use and we can then know that their books are complete and tidy.
Behind the simplicity of Dext is a machine learning, optical character recognition (OCR) technology, that reads the words on the invoices and receipts – this saves us time, and saves our clients money.
We are Quickbooks, Xero and Dext specialists, and set every one of our clients up on Quickbooks Online or Xero.
Then, for clients on our Standard and Premium packages, we also set you up on Dext, so that the storage of your paperwork is done seamlessly, effortlessly and completely.
We've been an online accountant from day one, so we've chosen the very best software to make your life as easy as possible, and that is Quickbooks with Dext.
If you're wanting to use Dext, and want to talk to us about getting it set up, the click on the button below.
But of course, don't just take our word for it. Instead, have a look at the Quickbooks Proadvisor Directory and see what some of our 250+ clients say about us.
Login to your Dext account. From there, you can see all receipts and expenses you've uploaded, either through your smartphone App, or sent to your Dext inbox.
If you're wanting the app, it can be downloaded from Google Play or Apple App Store.
*Note that Dext offers a lower price than shown above if you pay on an annual basis; the amounts will be £10/month, £20/month, and £40/month respectively.
If you sign up with CFO360 UK on either our Standard or Premium packages however, you'll get Dext for free, because we cover the cost.
In fact, you also get Quickbooks Online or Xero for free.
These two softwares alone would cost you a combined £45+VAT per month.
See our pricing and packages here.
Free consultation to see if Dext is for you
If you're not sure whether or not to use Dext , feel free to give us a call to discuss it.
We'd be happy to discuss your issues and give you some free advice.
For the basic and compliance package, we use the bank feeds in Quickbooks Online or Xero to get the information on your expenses, instead. This way is quicker and more convenient for both you and us.
However, we can't do this for VAT registered clients, which is why VAT registered clients cannot choose the basic package.
No,we'll set you up with a Dext email address.
You can, however, download the app onto your phone.
Between the app and the email address, you're all sorted!
No, just forward to the Receipt Bank email address that we've set up for you.
53 COMPANIES REQUESTED A PROPOSAL IN THE LAST 30 DAYS
Request a Free Consultation
We'll respond within one day with a consulting call on us. We can communicate over emails too if you prefer.